Dental Hygienists at
Bexleyheath Dental Practice...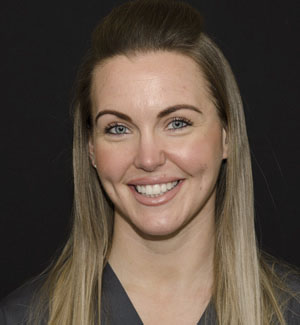 Karon Brooker
GDC No 155073
Karon started working at the practice in 2010 as a dental nurse, she then went on to become an oral health educator. In 2012 she wanted to further her dental career and went to study dental hygiene and therapy at The University of Portsmouth, graduating with a BSc in hygiene and therapy in 2015.
After graduating Karon came back to work full time at the practice offering patients a relaxed and friendly environment. Karon has a passion in educating patients on preventing tooth decay and focusing on periodontal health. She also works under prescription of a dentist to carry out routine dental procedures on adults and children. She enjoys treating nervous patients to overcome their anxieties to restore their confidence in hygiene and therapy. Karon keeps up to date with new and improving techniques in both hygiene and therapy.
Meera Makwana
GDC No 271644
In 2010 Meera qualified with honours in a bachelor's of Science degree from Queen Mary University of London. She has since had a special interest and carried out research in microbiological work and health nutrition affecting oral and general health.
Meera obtained her Dental Hygiene and Dental therapy qualification from King's College London Dental Hospital in 2017 and soon after joined The Sandford. Meera achieved distinctions in her final year research projects for her first degree and in Dental Hygiene and Dental Therapy. Meera is a member of the British Society of Dental Hygiene and Therapy and British Association of Dental Therapists.
She strives to continue optimal patient care under evidence based research via continual professional development. She enjoys treating both adults and children in preventative treatments and restorative procedures in periodontitis and dental caries. Meera is especially experienced with nervous patients and helps to deliver personalised care for each patient.