Permanent Dental Implant solutions in
Kent
Dental implants give you the look, feel and function of natural teeth. Not everyone is happy to wear traditional dentures or have a bridge, but a dental implant procedure will fix this. At Bexleyheath Dental in Kent we can see that modern dental implants are increasingly the solution people choose. In fact, over the lifetime dental implants can prove to be the most cost effective option.
Implants are one of the most popular cosmetic treatments in the UK, due to their impact on a patient's confidence and quality of life. With dental implants, you can replace missing teeth or teeth that have been badly broken or damaged. It could be a dental implant for a single tooth, for several teeth or a full arch.
Bexleyheath Dental Practice is attached to one of the leading dental implant centre's in North Kent. Take advantage of a free consultation discussion with our Treatment Coordinator based next door at the Sandford. During the consultation, you'll be able to ask questions about your dental implant procedure and discuss 0% interest free payment options.
To find out more about dental implants click on the links to the right and request a free consultation by clicking on the consultation request or telephone 020 8304 2882.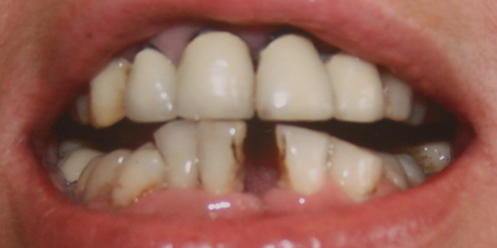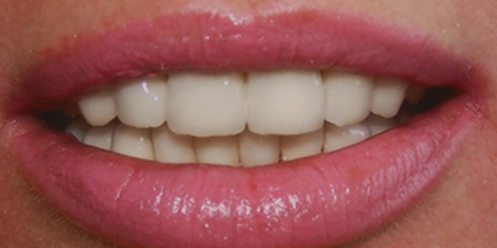 What is a
dental implant?
A dental implant is essentially a cosmetic restoration of your teeth. Your natural tooth is anchored into the jawbone with a root. With dental implants, the tooth is recreated with a porcelain crown that is anchored into the jawbone with a titanium implant. The result is a fixed replacement dental implant tooth, which matches your natural teeth and functions just like them.
The cosmetic implant process starts with the placing of the implant, which is secured with a small screw. This fuses with the bone providing a stable foundation anchor. Once this is secure a connector, known as an abutment, and crown are then fitted.
The techniques associated with dental implants are so successful that it is possible to replace any number of teeth, to the extent that, if needed, all teeth can be restored using the dental implant procedure.
What is involved in a
dental implant procedure?
Your dental implant procedure starts with a FREE consultation in our Kent facility. During this meeting we will provide you with all you need to know about the treatment options available to you. After speaking with our Treatment Coordinator and then meeting with the dental implant surgeon, we will give you a treatment plan that will set out exactly what the treatment will involve, the cost and the timescales for the dental process.
The next stage is to place the implant. For a single implant, this will be an appointment lasting about one hour. The dental implant is given time to stabilise, usually about twelve weeks, after which the abutment and crown are fitted.
Placing an implant is carried out using local anesthetic, or if patients want they can choose to have sedation.
When can my dental implant
treatment start?
Dental implants are one of the more popular cosmetic procedures, so the best thing to do would be to contact our dentist in kent for a consultation. Here, we'll be able to tell you when we can start the dental implant procedure. You can contact us by booking a consultation via the tab on the right, or telephone us or pop in to our reception if you prefer. We'll arrange appointments at times to suit you.
The initial part of the procedure is relatively quick, for example a single implant will take a one hour appointment to complete and recovery is straightforward.
We can provide 0% interest free finance options to allow you to pay for your implant in a number of payments rather than a single payment, which means you can get the dental treatment you're after without having to worry about affordability.
Am I eligible for
implants in Kent?
Implants are not appropriate for children or young adults as facial bone growth is incomplete. Usually, therefore, the minimum age is 18 for a dental implant treatment. There is no upper age limit with patients in their seventies or older often choosing to have implants.
What happens after my
dental implant treatment?
With your implant in place, you will be able to bite and chew and eat all the different foods you enjoy just as you do with natural teeth. However, it is important to understand that looking after your implant is as important as looking after your natural teeth.
Clinical monitoring and patient home care is required to ensure that the dental implants are maintained to a high standard. Cleaning around the implants is no more difficult than cleaning your natural teeth and we advise all patients to see the dental hygienist here in Kent on a regular basis to maintain the healthy status of the implant and the rest of the teeth and gums.
Just as avoiding too much alcohol and not smoking are important for your general health, this is as much the case for dental implants, as it has been shown that excessive alcohol consumption and smoking can impair the success of your implant.
With dental implants you will have the confidence of natural looking teeth and a healthy smile.
Take the
next step
The next step is to find out what your options are and to discuss any thoughts you may have about the dental implant procedure. You can find out more about our fees and payment options by clicking here. You can also drop into Bexleyheath Dental in Kent, or simply fill out the consultation form by clicking here, using the form further up the page, or the clickable tab on the right. Get in touch TODAY to restore a winning, more confident smile back to your face. Our telephone number is 020 8304 2882.
If you'd like to discuss how dental implants could help you smile with confidence, please contact our Treatment Coordinator.
Dr Hussein Shaffie


Principal
Appointments and
enquiries...